Females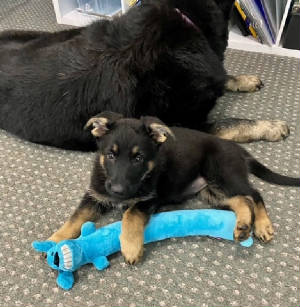 Purple ribbon black & tan "Chewie"
Hi Cathy.
I wanted to send along some pictures. Our little Chewie is doing great!! She is best buddies with Ginger - they are even sleeping together.
-Vanessa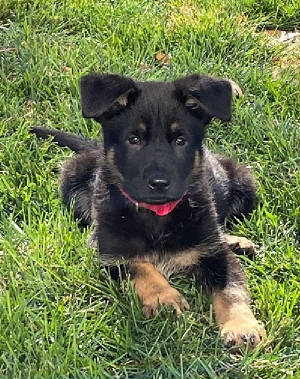 Pink ribbon black & tan "Skye"
hi cathy!
pink is now skye she ate both lunch and dinner yesterday. and is so sweet.
thank you!
steve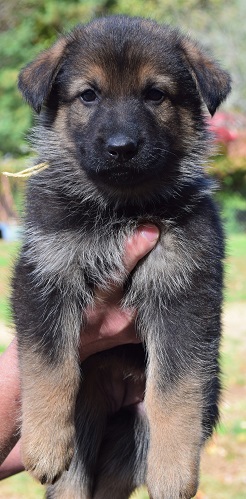 Yellow ribbon sable "Greta"