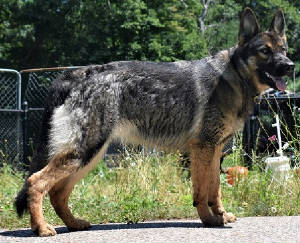 Nelli von NordOsten OFA prelim Hips Good, Elbows Clear, DM Clear
Nelli has been bred to Deke von NordOsten, if all goes as planned, pups will be due in June. This list is full, no deposits until pregnancy has been confirmed, I will post it here.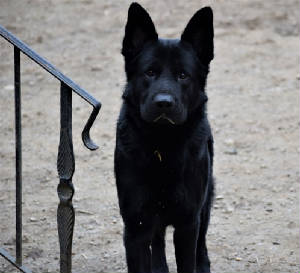 Deke von NordOsten OFA Good Hips, Elbows Clear, DM Clear
Deke is a nice solid black male out of our Indigo & Zee litter, he is Zahra's brother. He has an excellent temperament and a gorgeous head!
Be sure to order your NuVet Plus prior to picking your pup up!