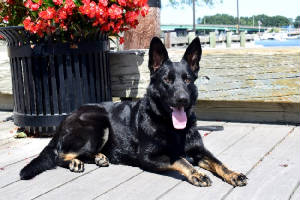 Zita von NordOsten
Zita is a nice bi-color out of Lita vom Sucherquelle & Zee von Hena-C. She has been a dream, very smart, excellent temperament & solid nerves. OFA prelim Hips Excellent, Elbows clear, DM clear by parentage.
Zita & Tiberius pups were born 8/24! 3 males and 3 females. If you are on this list and still interested, please call me 978-432-1235. I have 1 male available in this litter.
Click here to see pictures of Zita & Tiberius pups.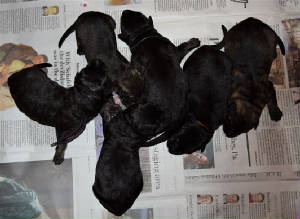 Click here for Zita's pedigree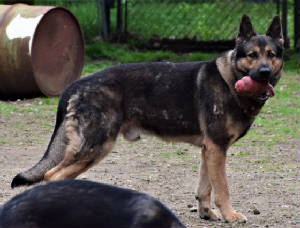 Tiberius von NordOsten OFA Good Hips, elbows clear
Tiberius is a nice male out of Samson (Sam) von Birken Wald and Halmi Apanta rei (Thelma). He has an excellent temperament, good drive and protective intincts. Very good with kids and other dogs/pets.
If you are sending in a deposit for any of the expected litters,
Please include your name, contact info, the litter you are interested in, and if you have a gender or color preference.
Call to check availability before sending the deposit 978-432-1235.
Mail to:
Cathy Seale
80 Leslie Rd.
Rowley, Ma. 01969
Thank you.
Check out my photo album to view dogs/pups from previous litters
View my Photo Album
Free Photo Albums by Bravenet.com
More pictures in the Photo Album, click on the Puppies 2009 & 2010 Albums.
A special Thanks to my friend Jeanne H. for helping me with the pictures and nail trims and Janine J. & Karen S. for providing me with newspapers when needed!