Heika is a nice sable female out of Tinka vom Alt ostland and Samson vom Birken Wald. She is an easy going girl, excellent temperament, good with everything. DM clear, Hip prelim Fair, Elbows clear.
Heika has been bred to Mayhem! Pregnancy has been confirmed by physical appearence. If all goes as planned, pups will be due around July 18th. If you are on this list, call or email before sending in your deposit. 978-432-1235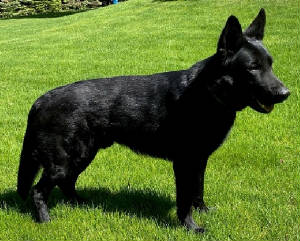 Mayhem von NordOsten OFA good hips, clear elbows (prelim), DM clear.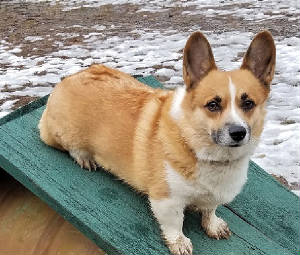 Triple Tac's Glory Be
Glory is a nice red & white female out of Windyridges Radar at Triple Tac & Stewart Bristol Fox. She has an excellent temperament, good with kids and other dogs. She is very sweet and loves to sit with you for lots of petting & kisses.
Glory & Mike pups arrived April 28th 2020! 2 males and 4 females. These pups have been reserved.
Go the the Corgi page to see more pictures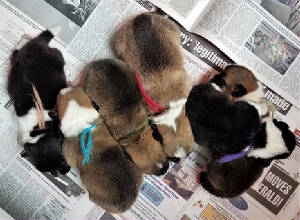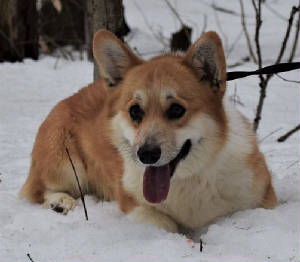 4 Sail's Guess What Day It Is aka Mike
Mike has an excellent temperament and has big bones. His sire is OM Puri Sambatus and Dam is 4 Sail's Goodbye Ruby Tuesday.