8 Females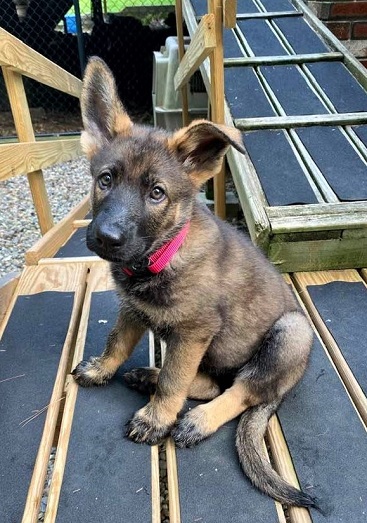 Pink ribbon sable "Amber" Sold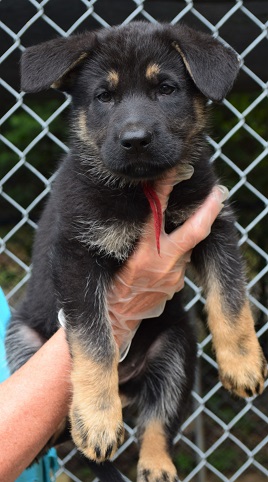 Red ribbon black & tan "Billie" Sold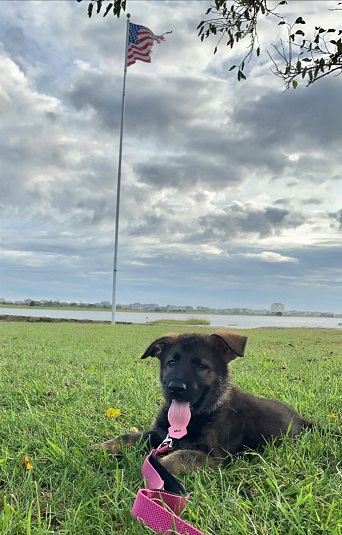 Purple ribbon sable "Nala" Sold
Just loving her !
Call me crazy , however we already see a size difference !!
Hi Cathy I hope all is well. We're loving our new addition Nala. She's a breath of fresh air ! Chris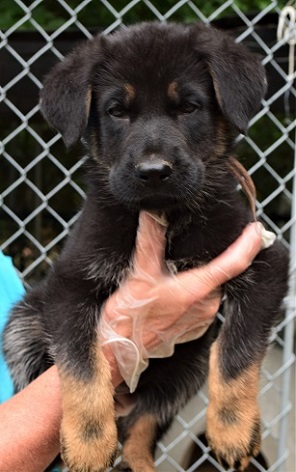 Brown ribbon black & tan "Sadie" Sold
Cathy:
Sadie is doing really well! She is very sweet and snuggly. talk to you soon! Helen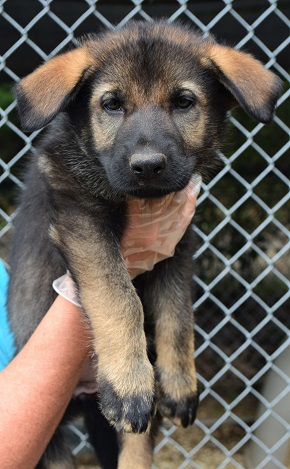 Yellow ribbon sable "Ava" Sold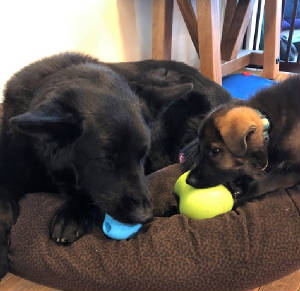 Grey ribbon sable "Mable" Sold
Hi Cathy,
I wanted to send a couple photos of Grey Puppy, and let you know that her name is Mable. She is adjusting well to living with our two other dogs - Greta and Penelope (havanese). Here's a picture of Mable with Greta (a pup from Chevelle and Onyx in 2009). Greta has been very comforting and patient with Mable, and Mable follows Greta everywhere. She is a very loving, gentle, and sweet puppy.
Thank you so much!
Have a good evening.
Katherine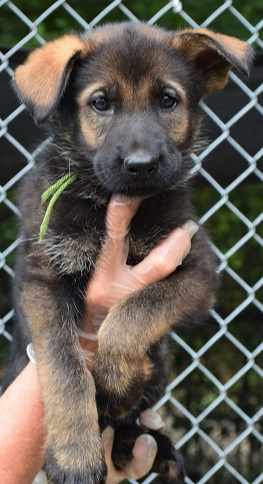 L.Green ribbon sable "Honey" Sold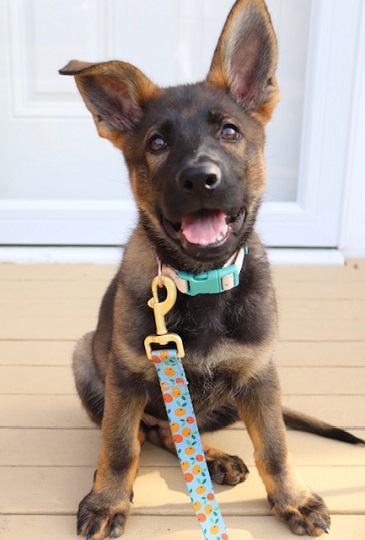 Orange ribbon sable "Finn" Sold
Hi Cathy!
I wanted to send along a message with the picture I sent of Finn. She is such a love! She is doing great in her crate, minimal accidents (one in the past week I think). She sleeps in her crate from about 9:30/9:45 every night until about 5:30/6 when she needs to go out! I usually leave her crate door open when we're hanging out and she will sometimes go in and nap on her own. Also I crate her while we're eating dinner and I feed the cats at the same time, and usually for a bit in the morning because I want her to be really used to it and comfortable being crated when we're home. She seems to know sit really well! We're working on stay. She loves balls, and her favorite activity is running around the back yard playing "soccer" with the kids, and she loves to go to the playground with us and for walks. We've noticed that sometimes she doesn't want to leave our yard (she kind of whines and digs her heels in) but once we encourage her to cross the street she's fine, but always super happy to be back in her yard. She does a lot of trying to eat rocks too so that we are watching really closely! After she finishes eating she usually brings her empty bowl to me and leaves it at my feet! She loves to visit Rowley PD and my elderly grandmother and great aunt, and when any of us get up in the morning she can hardly contain her excitement! She's a joy! Still eating Fromm and her next vet visit is Monday!
Thanks again for everything!
Deana

Finn has eaten great, she took her medicine like a pro with no treat needed, and she did finally poop! She's doing great! She just returned from her after dinner walk and is getting ready for story time- HAHA! Thanks again for everything, she is awesome!
Deana