Females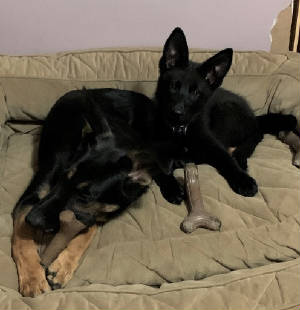 Red ribbon black female "Poppy" Sold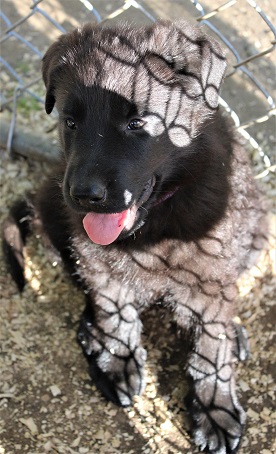 Purple ribbon black female "Lani" Sold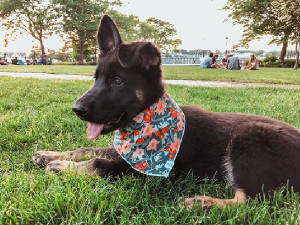 Yellow ribbon black & tan female "Ada" Sold
Hi Cathy!
I hope you're doing well and enjoying the summer. I wanted to send a quick update on Ada so you can see how fast she's growing and how well she's doing!
She is growing like a weed and will definitely be big for a female. We had her second round of shots on Monday at Newbury Animal Hospital, and I loved them. This will be our third week of obedience classes with Mary at What a Nice Dog in Melrose. She ended up being the best fit for us and has a beautiful male GSD that Ada gets to socialize with. Mary has trained dogs her whole life, and done some Schutzund work as well.
Ada has a lot of herding tendencies. She does bite a lot but we're working on that. She is very, very smart and responds well to training.
Attached is a photo of her first night out in Newburyport last weekend. She got to meet kids, people and dogs of all ages and sizes. She did beautifully.
We will be sure to keep you updated!
Alicia and Dave