Females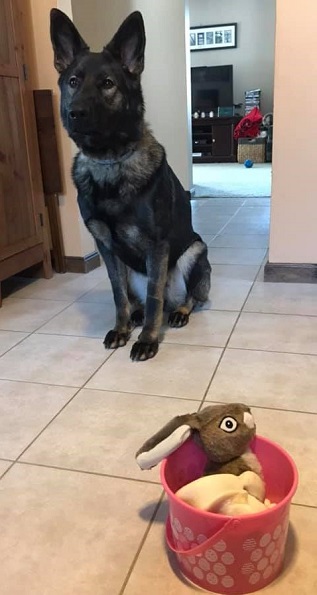 Pink ribbon sable "Miya"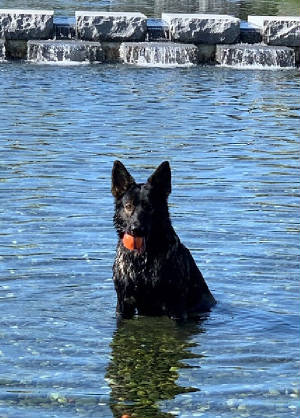 Purple ribbon sable "Zoe"
Hi Cathy,
Thought I would share a pic of Zoe's first swim. It's tough to get her out of the water now. I couldn't be happier with this one!
Hope all is well,
Michael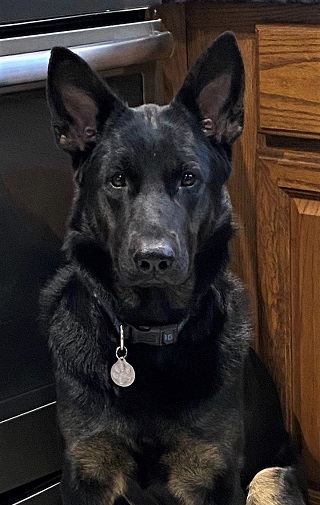 Red ribbon bi-color "Zella"
HI Cathy,

Tomorrow our Zella turns 1 year old. she is doing great and she is
living up to her name. Zella is very smart. she could be taught
anything. She is still intact having gone through one heat cycle. i
didn't realize how long that goes on for. she tolerates wearing the
diapers and all in all it wasn't too bad. we are thinking one more cycle
before spaying her. we are introducing her and our cat to raw feeding
with her kibble. don't have the time for strictly raw but it is going
well. i get the instinct raw patties that are frozen and grind up
chicken that we buy. we are very happy with her and we are glad we got
another pup from you. attaching some pics too. take care. mick and wanda
Hi Cathy, here are some pix of Zella so you can update her picture. she
is doing great, very smart. pictures have her and my grandson sharing a
drink. we will send more
best wishes
Mick and Wanda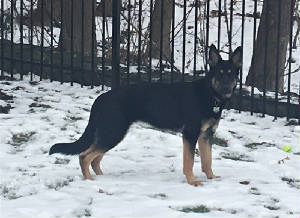 Yellow ribbon black & tan "Brooklyn"
Hi Cathy! She's doing awesome! . I just took this pic.
Brandi and Brooklynn get along great! Hope all is well.
Kristen
Hi Cathy!
Brooklynn is doing great! 19 pounds! More energetic than Brandi was as a pup . Kristen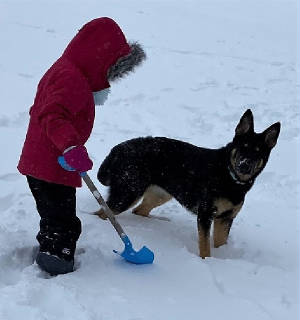 Lite Green ribbon black & tan "Mila"
Hi Cathy nice to hear from you. Mila is doing great, she is such a good girl, I can't believe she is already almost a year old. She loves people she is very friendly with everyone kids included. She also loves the snow and wants to be outside all day long. We also survived her first heat, she started it around 8 weeks ago and it wasn't as bad as I was expecting it to be having never had a dog go through heat. Hope all is well with you I have attached some pictures. Happy Holidays to you and your family.