Females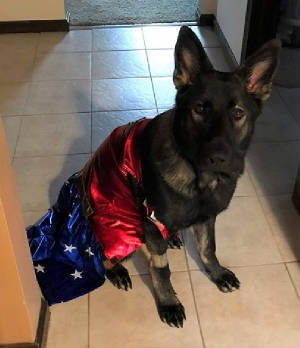 Pink ribbon sable "Miya" (middle)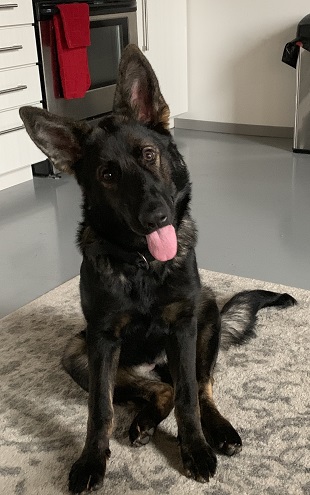 Purple ribbon sable "Zoe"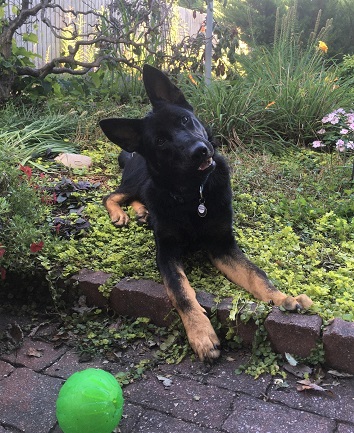 Red ribbon bi-color "Zella"
Hi Cathy, here are some pix of Zella so you can update her picture. she
is doing great, very smart. pictures have her and my grandson sharing a
drink. we will send more
best wishes
Mick and Wanda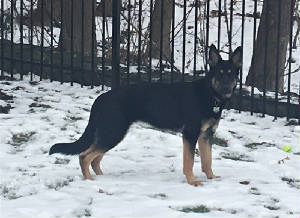 Yellow ribbon black & tan "Brooklyn"
Hi Cathy! She's doing awesome! . I just took this pic.
Brandi and Brooklynn get along great! Hope all is well.
Kristen
Hi Cathy!
Brooklynn is doing great! 19 pounds! More energetic than Brandi was as a pup . Kristen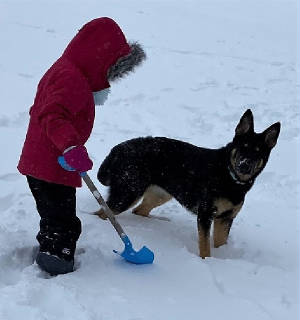 Lite Green ribbon black & tan "Mila"
Hi Cathy nice to hear from you. Mila is doing great, she is such a good girl, I can't believe she is already almost a year old. She loves people she is very friendly with everyone kids included. She also loves the snow and wants to be outside all day long. We also survived her first heat, she started it around 8 weeks ago and it wasn't as bad as I was expecting it to be having never had a dog go through heat. Hope all is well with you I have attached some pictures. Happy Holidays to you and your family.