Females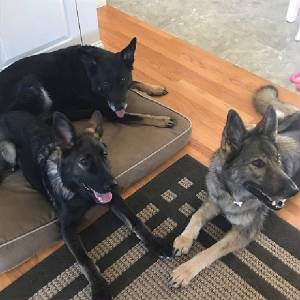 Pink ribbon sable "Miya" (middle)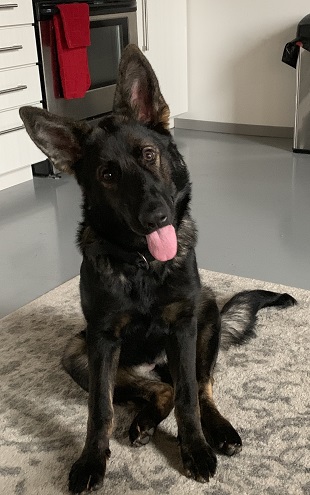 Purple ribbon sable "Zoe"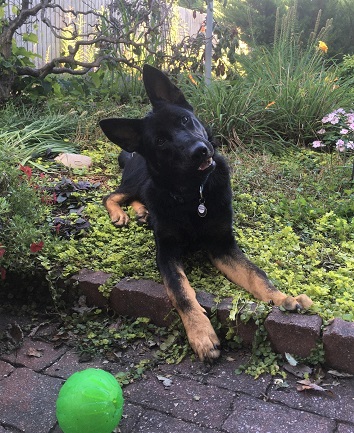 Red ribbon bi-color "Zella"
Hi Cathy, here are some pix of Zella so you can update her picture. she
is doing great, very smart. pictures have her and my grandson sharing a
drink. we will send more
best wishes
Mick and Wanda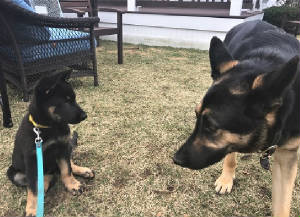 Yellow ribbon black & tan "Brooklyn"
Hi Cathy!
Brooklynn is doing great! 19 pounds! More energetic than Brandi was as a pup . Kristen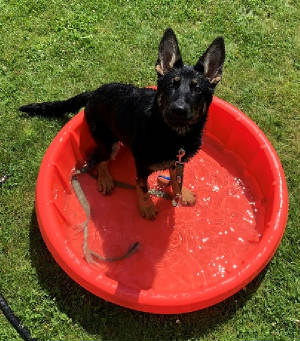 Lite Green ribbon black & tan "Mila"