Females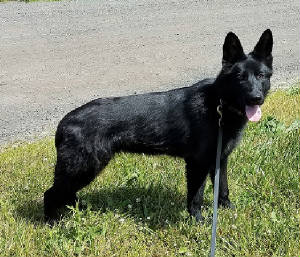 Purple ribbon black female "Demi"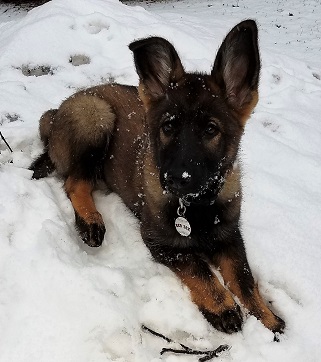 Yellow ribbon sable female "Etta"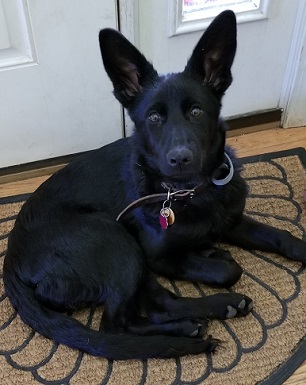 Pink ribbon black female "Laces"
Hi Cathy
Tim and I were just saying we should send you and update! Laces is doing great! 28 lbs at the vet last weeks.. Growing into her ears and paws!
Hi Cathy!
Pink ribbon is now Laces! Laces....like on shoes. Noone can confuse her with anyone else and its fun to call "Laces out".....especially being a football family :) She's having lots of fun and behaving well!!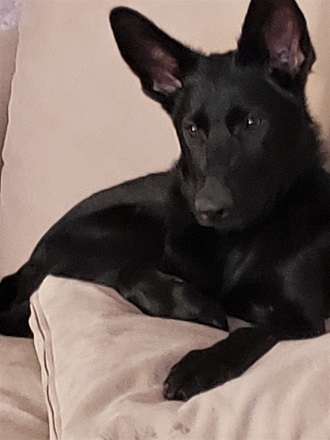 Red ribbon black female "Athena"
Athena is awsome, her and Zeus (Josie x Zampa) are so much fun. Thank you so much. She is going to be longer than Zeus.
She is amazing and Zeus just loves her! We named her Athena. Cheryl