Females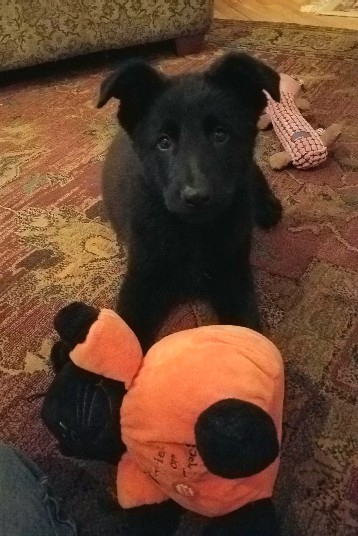 Purple ribbon solid black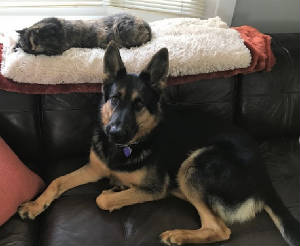 Pink ribbon black & tan "Dakota"
Hi Cathy,
Hope all is well! I just wanted to send you a quick email. We got Dakota from you in 2017. She is a pup from Indigo and Norm born 8/5/17....best dog ever!! I have attached a picture of Dakota hanging with our cat Maya:) As you can see, she is beautiful and so sweet. Ann
Hi Cathy,
Happy New Year! I have been trying to get a good pic of Kota to send you. Got this one yesterday on the beach. She is gorgeous and doing great!!
Hi Cathy, Just wanted to send you a quick email to let you know that Dakota ( "Kota") is doing great!! We are so crazy about her already...both ears are up this week, she is a ball of energy but doing great in her crate too. All is going well!I will keep you updated. Thank you!! Ann