Females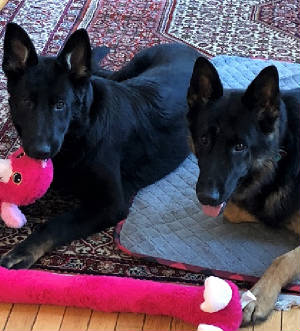 Yellow ribbon black & tan (Bi) "Opi" (left)
Hi Cathy
Nice to hear from you. Opi is awesome and doing really well. She and Behr are the best of friends - she has an incredible personality and is very smart. Extremely independent. Love her. I'll send you a picture
Judy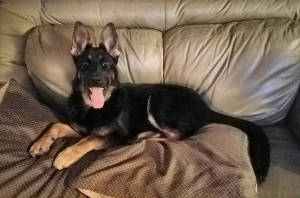 We love Luna! She is very smart and doing very well!
Pink ribbon black & tan "Luna"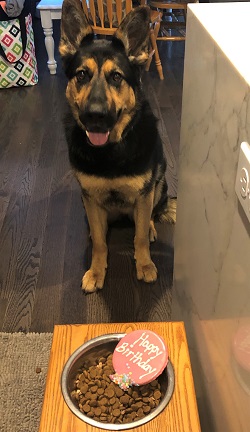 Purple ribbon black & tan "Kona"
Thank you for checking in
Kona is doing amazing!
I get complements on her all the time. We have been meeting up with a group on the weekends for a good play and run. The pic above is with Alexis. We met up with Sandi at an orchard.
I will try to send pics more often.
Lauren and Kona
Play date with great Aunt Alexis
Kona is doing amazing, growing very quickly. She fits right in with the rest of the girls.
the last picture is of the girls and their summer babysitter on her last day.
Lauren and Chuck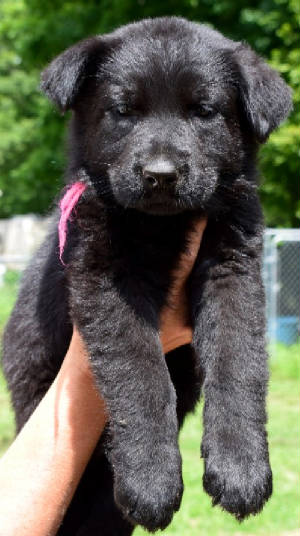 Magenta ribbon black "Cleo"