Females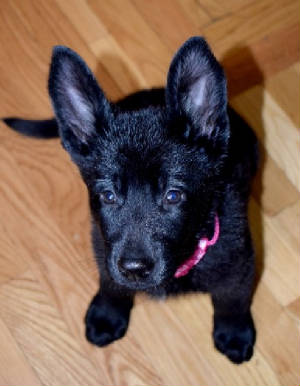 Pink ribbon black "Nora" Sold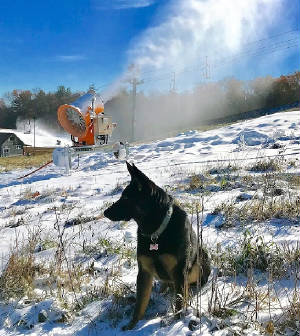 Purple ribbon black & tan "Lila" Sold
Lila's 1st snow on West Mountain!
Great Dog Cathy, We love her, drives Munch nuts though :)
Thanks,
Spencer
Hi Cathy,
Lila is doing great and she and the kids are loving it. Here are a few pictures.
Thank you,
Spencer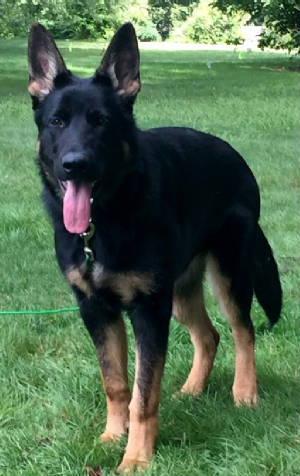 Red ribbon black & tan "Athena" Sold
Our baby girl is 6 months today ! She is soooo beautiful ;) we are very happy! Hope you are well ! Jeff
Hi Cathy,

We settled on the name "Athena". Our rescue and her are amazing together...treats her like a protective big brother!!
Hi Cathy, she is soooo playful, loving and super smart! She is best friends already with our rescue dog. Thank you again!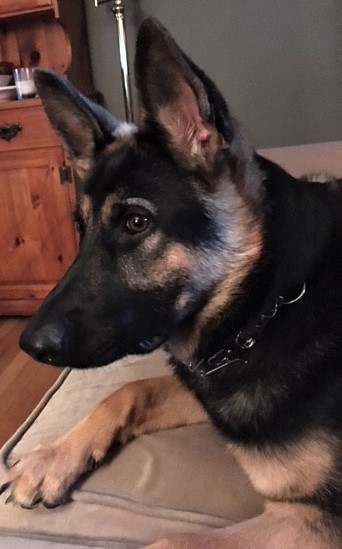 Yellow ribbon black & tan "Cami" Sold
Good morning Cathy,
I thought I would give u an update on Cami she is doing awesome such a love bug. She is beautiful and so good natured. My dad can't stop talked about what a great job you do. She is always getting complimented on her beautiful features. Thanks and happy holidays
Renette
She is doing great a bit nippy bit we are working on that almost potty trained.. She she asked to go out.. Sleeps in crate like a charm ..although I thought we wouldn't make if through the 1st. 2 weeks ..she knows a few commands sit paw down almost stay she gets pretty excited when she sees the treat so stay is pretty hard she drops when I say drop (some time) ..she follows my dad around like his shadow.. She was approximately 13 1lbs last week I will have aore accurate weight at her 1st appt Thursday she is a beautiful puppy thanks so much! Renette
I thought I would give u a little update on Cami. She didn't do well in the first heat wave so we bought her a pool and my dad took her to a local pond (browns pond in Peabody ) she had a blast cooling down. She is over 20lbs now.. It was 20 last vet appointment and I do believe she sprouted up since then . we have another on Wednesday for her Rabies .. She will be going to puppy school after that.. I am going with trina and her pups up near u . thank u so much for a wonderful puppy.